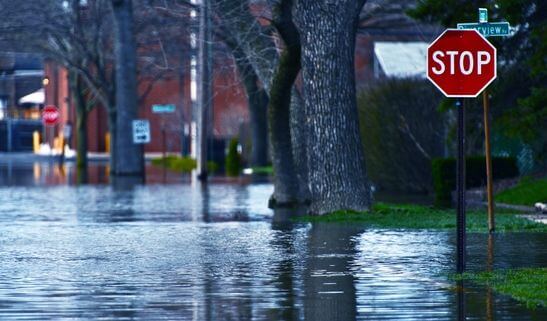 We are nearly two months into the 2021 Atlantic Hurricane Season and there have only been five named storms to date. Only the most recent one, Hurricane Elsa, had a significant impact on the Sunshine State. Even then, the damages caused were manageable. Floridians are counting their blessings and hoping it continues that way. It's a welcome relief for local residents who have had to endure the Miami condo collapse and a recent uptick in COVID cases. However, we can't write the season off just yet. After a relatively quiet 2020 storm season, it's unlikely we will come out of this year unscathed again. In this article, we've compiled a few pointers that will help protect your belongings and lessen the burden of potential property damages.  
Review Your Insurance Policy
No one wants to get stuck in a fight with their insurance company over a denied claim. To be proactive, it's wise to review your existing policy each year to ensure you have adequate protection.
Get Help from a Legal Expert
Hurricane Elsa hit the Florida panhandle harder than other regions in the state. If you are a homeowner in the area and face a denied insurance claim, speak to a local legal expert today. Even if you have no active claims, it's a smart idea to make contact with an attorney to whom you can turn if and when you need assistance. Having a trusted lawyer on your side can ease the stress of rebuilding your life following a significant storm.
Weather-Proof Your Home
Floridians are all too familiar with the powerful weather systems that come off the Atlantic Ocean and the Gulf of Mexico. From cyclones and hurricanes to thunderstorms and tornadoes, Florida experiences it all. That's why it's so key to weather-proof your home as best as you can. Homeowners and business owners should perform regular maintenance on their properties to help withstand incoming storms. Some preventative techniques include trimming trees, tying down outdoor items such as furniture, checking for leaks, and clearing out drains and gutters.
Park Your Vehicle in the Garage
If a hurricane is fast approaching your region, you will likely be scrambling around to ensure your home is secure. Don't forget about your vehicle! Park your car or truck in your garage or under shelter if possible. Strong winds and pelting hailstones can shatter vehicle windows and dent the auto body. Felled trees and flash floods can destroy your vehicle in an instant.  
Put Together an Emergency Supply Kit
Although we've had a fairly calm storm season to this date, you always need to be ready if you live in Florida. Keeping an emergency supply kit in your home is a great idea to implement as part of your proactive approach. In your kit you should include items such as a flashlight, bottled water, non-perishable goods, and a standard first aid kit.
Follow these tips and you should be in a position of strength when the next cyclone comes spinning our way.
https://insurance-claims.usattorneys.com/wp-content/uploads/sites/2/2021/07/photodune-4727769-flooded-street-xs.jpg
365
547
efigueira
https://usattorneys.com/wp-content/uploads/sites/2/2020/01/logo.svg
efigueira
2021-07-22 09:30:07
2021-07-22 09:30:07
Five Tips for Floridians Preparing for the Next Storm