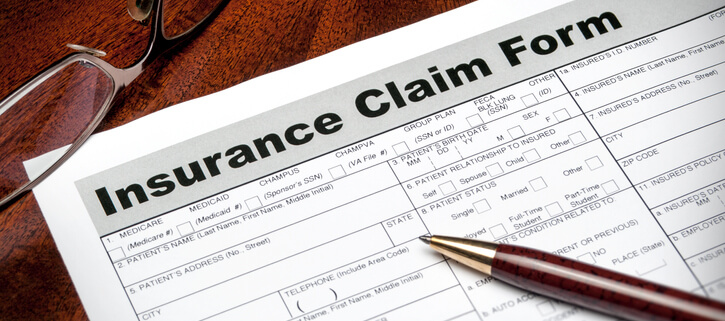 Local news for the Gulf Coast of Florida reported that a standard business or even business interruption insurance policy may not cover losses related to coronavirus closures. 
Insurance companies do not want to cover losses from pandemics
An owner of an insurance agency in Largo Florida was consistently asked whether a policy would cover for the forced closures related to coronavirus for several weeks. Business owners experienced significant losses due to the government mandated shutdowns, and crowds remained thin in many areas even after they were allowed to reopen due to reduced capacity and other restrictions. 
The initial response from most insurance companies has been to deny coverage and tell policy holders that the specific situation is not listed in their policy. The companies obviously have an interest in trying to minimize the number of claims paid out to save money. Business interruption insurance has generally not been used to cover losses related to diseases and pandemics in the past. A representative from the Florida Insurance Information Institute said that these policies were essentially meant to cover losses to physical damage caused by things like hurricanes and severe weather or fire. Some insurance companies even went to the point of specifically stating in policies that interruption insurance cannot be used to cover losses from bacteria, viruses, or diseases after the SARS pandemic in the early 2000s. 
The reasoning behind exclusion of losses related to disease in most policies is that the underwriting costs would go way up. Many businesses probably wouldn't even purchase the policies due to much higher costs. Only about 34 percent of small businesses in the U.S. have purchased any kind of policies to cover their companies at all. This includes everything from doctor's offices to tech companies. 
Some providers have offered a kind of surplus insurance that possibly may be used for coronavirus related losses. There is a specific kind of pandemic insurance available through a very small number of providers as well, but it is doubtful that most companies would have invested in this kind of coverage or known about it before the coronavirus outbreak. 
The federal government has urged many providers to cover these losses, and a representative from Florida even signed on to this formal request. However, it seems that the companies are unwilling to change their current policies. They believe that their entire business sector would be negatively impacted if they were forced to pay out for an unforeseen category of losses. 
Learn more about if your business is covered
If you need to learn more about what kinds of losses will be covered by your business insurance policy or file a dispute if a claim has been denied, contact a local lawyer in Florida at:
The Law Offices of Michael M. Raheb, P.A.
2423 First Street, Fort Myers, FL 33901
866-949-0888
www.michaelraheb.com 
https://insurance-claims.usattorneys.com/wp-content/uploads/sites/2/2020/06/iStock-484624179.jpg
482
725
brian
https://usattorneys.com/wp-content/uploads/sites/2/2020/01/logo.svg
brian
2020-06-05 12:25:17
2020-06-05 12:25:17
Florida business interruption insurance claims related to pandemic will probably be denied by most providers