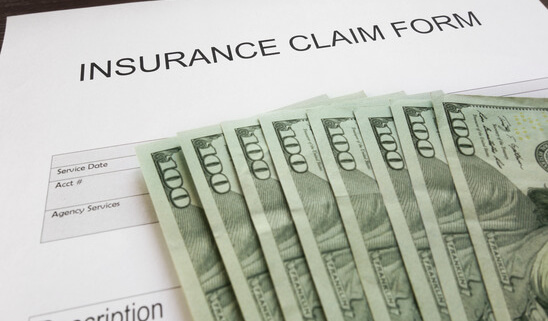 Local news for the Fort Myers area reported on various attempts to get business interruption insurance claims paid out after pandemics like the coronavirus were specifically excluded by policy language and other financial protections. 
Insurance companies did not plan for the possibility of a large pandemic
The coronavirus pandemic that came to the U.S. in early 2020 was unprecedented. Most of the country was entirely shut down, yet life had been totally normal for Americans just weeks earlier. However, business closures were forced by many state governments and these restrictions remained in place for much longer than expected, totally destroying the livelihoods of many people in the process. 
A business owner who has several nightclubs in the pacific northwest region was interviewed. He said his entire life was brought to a halt. He and all of his employees had essentially gone into survival mode just to be able to get by. This was done despite the fact that he had a regular business insurance policy, along with business interruption insurance. He thought he would be able to collect money on a claim with two types of coverage in place, but both claims were denied outright. 
Most insurance companies have specifically put language into interruption policies that say claims will not be paid out due to viral or bacterial outbreaks. Other providers who are more honest are telling business owners that they simply cannot afford to pay out the large wave of claims that will come due to the pandemic, and their underwriters never planned for such a situation. Some businesses are in even more trouble because they are forced to carry business insurance to maintain a license, even though the insurance policies turned out to be useless in this situation. 
Many business owners have asked for some kind of government intervention or assistance. An economist estimates that providers would be paying out $150 billion to $300 billion for each month that businesses remained closed. However, New Jersey, New York, Pennsylvania, and Ohio are among the states that are working on bills that would allow owners to receive some kind of compensation from their insurance companies. Some business owners are placing all of their hopes on these bills, otherwise they will not be able to reopen. The government did take similar action after the September 11th terrorist attacks to make insurers pay out on losses caused in that situation, even though policies did not specifically mention any kind of coverage related to violent attacks or terrorism. 
Get assistance from an insurance attorney in Florida
There are lawyers in the Naples and Fort Myers areas who deal with insurance claim denials every day. To get more information, contact: 
The Law Offices of Michael M. Raheb, P.A.
2423 First Street, Fort Myers, FL 33901
866-949-0888
www.michaelraheb.com 
https://insurance-claims.usattorneys.com/wp-content/uploads/sites/2/2020/06/photodune-9919192-claim-xs.jpg
365
548
brian
https://usattorneys.com/wp-content/uploads/sites/2/2020/01/logo.svg
brian
2020-06-10 12:40:58
2020-06-10 12:40:58
Florida businesses may need intervention if their insurance claims were denied after the coronavirus pandemic