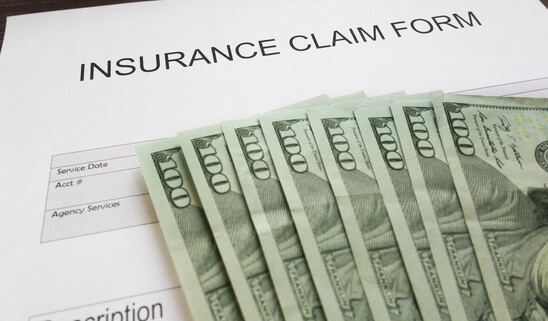 The Florida government is preparing for a flood of insurance claims caused by the coronavirus pandemic. This will include everything from business losses to workers compensation. 
Experts give advice regarding the large number of claims that will soon be filed 
Almost all insurance policies do not cover losses related to pandemics, or any kind of bacterial or viral disease. However, it remains to be seen exactly how coronavirus claims will be handled by the government, especially when they have been pressured to regulate insurers in such a way that they will be forced to pay out the claims. Various state and local governments have taken measures that would essentially force businesses to pay the claims regardless of the specifics of the losses. 
Business interruption insurance policies have traditionally required some kind of proof of physical damage if coverage is going to be paid out. Some counties in Florida and elsewhere in the country have issued orders that would essentially equate damage from the virus with physical damage. 
A lawyer who works with insurance claim denials has informed his clients to file the claims as soon as possible and report all losses so that there is a record and the determination can begin. This should have been done as soon as possible after the shutdown orders. Another insurance consultant echoed these sentiments, essentially saying that the federal government will likely set up some kind of fund so businesses can get lost money back. Congress had a bill in the works to put aside approximately $500 billion for this purpose at the time of the news report. 
There is also the possibility that workers who got sick and were infected with the virus while on the job may receive some kind of relief at the state or federal level. This may be covered through either business insurance or workers compensation insurance, depending on the employer. Florida has already issued a state memo telling employers that they should cover these kinds of losses through insurance or various other means. The state's chief financial officer has tried to become an advocate for individuals and businesses, so that they can resume normal operations after the pandemic ends. 
The unfortunate reality is that everyone will bear some of the burden of the costs of the pandemic, whether through higher taxes, insurance premiums, or other means.
Getting assistance after a claim denial
There are attorneys who focus their entire practice on making sure people are not harmed by insurance companies. There are some providers who simply deny as many claims as possible in an attempt to save money or for other illegal reasons. Talking with a lawyer about these problems is the best way to make sure that you are protected. To learn more, contact:
The Law Offices of Michael M. Raheb, P.A.
2423 First Street, Fort Myers, FL 33901
866-949-0888
www.michaelraheb.com 
https://insurance-claims.usattorneys.com/wp-content/uploads/sites/2/2020/06/photodune-9919192-claim-xs-1.jpg
365
548
brian
https://usattorneys.com/wp-content/uploads/sites/2/2020/01/logo.svg
brian
2020-06-19 12:25:07
2020-06-19 12:25:07
Florida's government is anticipating a high volume of insurance filings and lawsuits related to the pandemic