Gulf coast of Florida endured significant damage from Hurricane Ian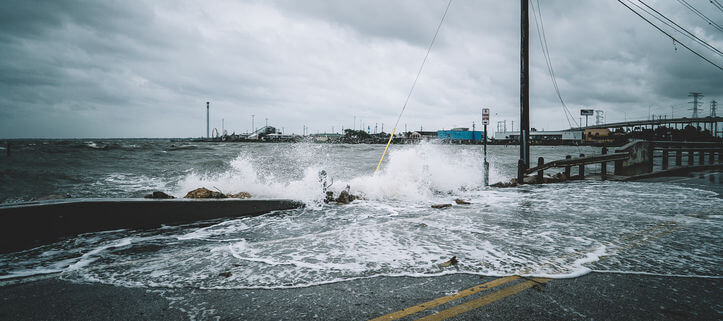 Naples, FL – When Hurricane Ian struck the southwest part of Florida in the fall of 2022, certain communities were drastically affected. The rebuilding and recovery efforts were substantial, and the total cost of the damage may never be known. 
Local news for the Naples area reported on what the city looked like after the damage caused by Hurricane Ian [1]. 
Reviewing Hurricane Ian's impact on Naples
The reporter who wrote the article rode through the area with members of the Naples Police Department for an up close view of the area. Many of the streets were flooded with a combination of mud and water, and the traffic lights remained out due to a lack of power at the time. There were also various cleanup and construction crews working throughout the streets. 
Because of the city's coastal location, various boats were in the streets or near the water in a state of disarray. Witnesses said that the storm surge was significant enough to remove the boats from docked and waterfront locations, then they were pushed further inland. The consensus from local business owners and residents was that the cleanup efforts would take a significant amount of time and cost large sums of money. 
Insurance is often the only way to cover these costs
Most of the homeowners and business owners in this area are depending on their insurance company to provide financial assistance when they file a claim. The expectation is that these insurance providers will give some kind of relief and help with all legitimate claims that are filed. After all, most property owners pay for insurance policies mainly due to the dangers of hurricanes and severe weather. However, this does not always go as planned, and insurance claims are sometimes denied due to no fault of the person making the claim. 
Insurance claim denials
An insurance company may say that the particular policy does not cover the damage, the person missed the filing deadline, or other problems caused a claim to be denied. However, insurance companies can possibly make mistakes or deny claims in bad faith. Having an attorney review the situation and try to get a settlement on the claimant's behalf is often the best option once a claim denial has happened. 
Advice from insurance attorneys in Florida
Smith and Vanture is a firm that handles insurance claim denials and related issues in the area of Naples and other parts of Florida. Those who need legal advice about insurance issues can contact their firm. 
USAttorneys.com is a service that helps people find lawyers in their city or state. Anyone who needs assistance with their legal search can call 800-672-3103 for assistance.
Firm contact info:
580 Village Blvd. Suite 200, West Palm Beach, FL 33409
561-684-6330
smithvanture.com
Sources:
1.
https://www.naplesnews.com/story/weather/hurricanes/2022/10/01/hurricane-ian-aftermath-part-naples-look-like-war-zone-gulf-shore-port-royal/8141313001/
https://insurance-claims.usattorneys.com/wp-content/uploads/sites/2/2021/09/iStock-852285320.jpg
483
723
brian
https://usattorneys.com/wp-content/uploads/sites/2/2020/01/logo.svg
brian
2023-01-25 09:40:51
2023-01-25 09:40:51
Gulf coast of Florida endured significant damage from Hurricane Ian