How to dispute a low home insurance settlement in Texas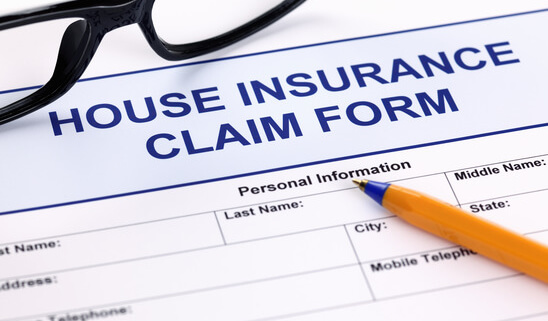 Houston, TX – Disputes over the value of a claim are one of the most common problems homeowners in Texas are faced with when making a claim after an insured peril damages their house. You go to your insurance provider, jump through all the hoops, and submit tons of documents, only for them to offer a pitiful sum that won't cover your repair costs. The biggest mistake you can make in such a situation is to resign yourself to your fate, grumble a bit and take the money.
Don't let them win! You have several options at your disposal. The best thing to do is to sit down with a good homeowners insurance claim lawyer in Houston and let them evaluate your claim
Have another look at your coverage
If the insurance adjuster makes you an unreasonably low offer, carefully review your insurance policy. Pay attention to the declarations page, which lists deductibles and coverage limits. There are, indeed, cases when the settlement you were offered is low because you don't have much coverage. However, there are many situations when the insurance representative purposely misinterprets the terms in your policy to cheat you out of your legitimate money. 
If the terms of your policy are unclear – they usually are – seasoned Texas homeowners insurance claim lawyers can offer valuable insight. Take it!
Appeal the decision
If it's not a coverage problem, your lawyers will help you appeal the insurer's decision. Gather documents to support your claim. For instance, if your insurance company disputes the repair costs, get a written estimate from an independent contractor. Keep in mind that they have no right to force you to work with a contractor of their choosing. 
Explain your case in writing and include photos or other documentation to back it up.
Request another home inspection
If there's a dispute over the extent of damage to your home, you can ask your adjuster to inspect your house again. Your lawyers may also refer you to an independent adjuster who can prepare a damage assessment. You can also bring in professionals, such as a smoke-contamination investigator or mold expert If necessary, confront the adjuster with these professionals. Chances are the insurance adjuster will amend his position.
Try mediation
This involves bringing in an unbiased professional mediator to help you reach an agreement. The problem is that there's no way of knowing that person is really unbiased. If the insurer suggests mediation, be very wary. Also, keep in mind that mediation is non-binding. The insurer can easily go back on any agreement you reach.
If in doubt, talk to skilled lawyers. They could represent you during mediation or suggest another option. 
File a lawsuit
Once you bring a competent home insurance lawyer into the picture, the insurer may be more inclined to negotiate. In most cases, insurance companies prefer to settle rather than go to court.
However, if they fail to offer you fair compensation, your lawyers may be able to build a bad-faith insurance case against them. You can win the money you were entitled to in the first place, and maybe even damages.
Contact info:
McClenny, Moseley & Associates, PLLC
1415 Louisiana St., Suite 2900
Houston, Texas 77002
Toll-Free: 844 662 7552
Latest posts by jacqueline
(see all)
https://insurance-claims.usattorneys.com/wp-content/uploads/sites/2/2021/07/photodune-9236776-house-insurance-claim-form-xs.jpg
365
548
jacqueline
https://usattorneys.com/wp-content/uploads/sites/2/2020/01/logo.svg
jacqueline
2023-01-20 10:22:45
2023-01-20 10:24:55
How to dispute a low home insurance settlement in Texas