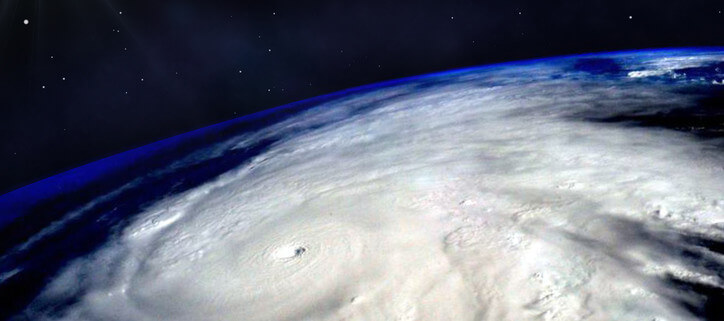 We are just over a quarter of the way through the 2021 Atlantic Hurricane Season, and for the most part, Louisianans have been spared the catastrophic effects they witnessed in 2020. Many residents will have painful memories of last year's Hurricanes Zeta, Laura, and Delta. Tropical Storm Cristobal and Tropical Storm Marco also ravaged communities in the Bayou State. The record-shattering storm season saw 30 named storms, five of which made landfall in Louisiana.
So far this year, we've been lucky, but there's something you should keep in mind. Four of the five storms that hit our great state last year came during the months of August, September, and October. We could be in for another late surge of storms this year. Remain diligent in your storm preparation, stay informed by tuning in to NOAA Weather Radio, and make sure you team up with an experienced legal expert who can help with denied insurance claims.
Below is a brief rundown of some of the potential threats that Louisianans might incur when the next cyclone comes spinning off the Gulf of Mexico.
Storm Surge
One of the biggest Hurricane-related threats to coastal communities is Storm Surge. Storms making landfall on Louisiana shores can stir up an irregular rise in tide levels. Back in June, Tropical Storm Claudette brought storm surge flooding to Shell Beach, where the surge level was observed to be at 4.03 feet.
Heavy Rains and Flash Flooding
Another serious threat that usually accompanies severe storms is heavy rain. The regions in Louisiana that are most at risk to extreme rainfall are the Mississippi Flood Plain and the low-lying coastal marsh. This is because these areas are prone to flash floods, which often occur immediately after the cascading rain. Within three to six hours, these floods can swallow up neighbourhoods and cause landslides and levee breaks. On average, there are 88 deaths per year due to flash flooding.
High Winds
This hazard can affect residents throughout the state of Louisiana. Dangerous high winds can tear down powerlines and chop down trees. Roofs can be ripped off homes and automobiles can be dented by debris and smashed by broken branches and fallen foliage. 
Tornadoes
The Bayou State might be joining the conglomerate of states collectively known as Tornado Alley. Research shows that tornado activity is dramatically increasing across the state. In 2019 alone, there was $87.4 million in property damages that were accounted for by tornadoes in Louisiana. Twisters and tornadoes often occur once a hurricane moves inland.
Get Assistance From a Legal Expert Today
The hazards outlined in this article have reared their ugly heads already this year. If you are dealing with a problematic denied insurance claim as a result, you should enlist the help of a qualified attorney immediately. Even if you've been fortunate so far this season, it never hurts to get in touch with a lawyer who can assist you when the time comes.
https://insurance-claims.usattorneys.com/wp-content/uploads/sites/2/2021/07/iStock-899593024-1.jpg
482
724
efigueira
https://usattorneys.com/wp-content/uploads/sites/2/2020/01/logo.svg
efigueira
2021-07-22 09:33:47
2021-07-22 09:33:47
Louisianans Should Reflect on the Lessons Learned During the 2020 Storm Season