What to do if your Texas home insurance provider ignores your claim?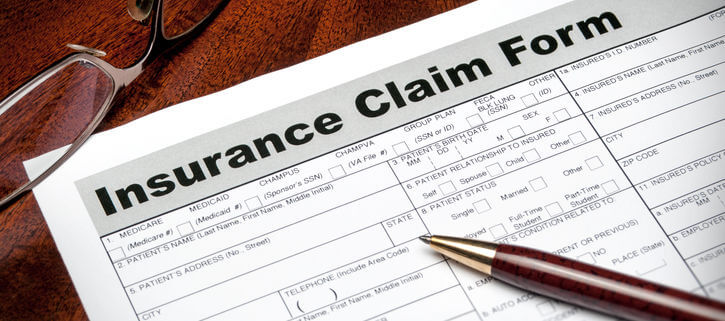 Houston, TX – It may sound unbelievable, but, unfortunately, it's a fact. Sometimes your insurance provider will simply ignore your claim like you don't even exist. Such a situation is beyond unpleasant, especially if your house was damaged by fire or a storm and you don't have the money to fix it. 
In this article, we'll examine the reasons why an insurance provider would resort to such tactics and what you can do about it. One thing is for sure – don't give up! Talk to a seasoned Texas homeowners insurance claim lawyer and let them fight for your rights. After years of faithfully paying your premiums, you have the right to be compensated if your house is damaged by an insured peril.
Why would the insurance adjuster ignore me?
It's nothing personal. If they're ignoring your claim it may be part of a broader strategy to save money. As an example, they may purposefully ignore your claim until the deadline expires. As you probably know you have to notify your insurance company of any damage as soon as possible. How soon is that? You should look at your insurance policy to see if there's a specific deadline you must meet. Failure to meet a deadline is a very good reason to deny a claim!
Another possible scenario is that they'll keep ignoring you until you give up. They know that you'll have to do something if your roof was damaged by a storm. You will eventually fix it and after a few months, you'll get resigned to the idea that you won't be getting any money from them. 
Steps to take if the insurance adjuster doesn't take your calls
Your phone calls won't get returned and your scathing email will go unanswered. What can you do?
Document your communications with the insurance company
You should write down the date and exact time you called. Do that every single time. Keep copies of all the emails.
If you submit a claim or a letter of demand, keep copies as well. Always have copies of any documents you submit. For instance, if you send them pictures of the damage or a proof of loss with the receipts for items that were damaged or destroyed, keep copies of everything in a secure location.
Get a good homeowners insurance claim lawyer
If there was a major disaster in your area you can make allowances. Maybe the insurance adjuster in charge of your case is really busy. Maybe he's not ignoring you and he plans on talking to you soon. You can wait for a couple of weeks, but not much longer. Don't waste your time and speak with knowledgeable Texas homeowners insurance claim lawyers. They can take charge of all communications with the insurance company. They may be ignoring you, but they're less likely to ignore a message from a seasoned lawyer.
Sue them for insurance

bad faith

Texas has strict laws on insurance bad faith. If the insurance company doesn't acknowledge your claim in a timely manner or they fail to pay you the compensation you deserve you can and should sue them.

Your lawyers will gather the evidence required and send them a letter announcing your intention to sue. In most cases, this should do the trick. Insurance companies don't want to be dragged into a prolonged court battle any more than you do. 

If they see that your lawyers are serious about suing them, the insurance company representatives will be quite willing to negotiate with you. 

If you have problems getting a fair settlement from your insurer, reach out to a trustworthy insurance claims attorney at McClenny, Moseley & Associates, PLLC in Houston. They'll help get the money you need to fix your house.

Contact info:

McClenny, Moseley & Associates, PLLC

1415 Louisiana St., Suite 2900

Houston, Texas 77002

Toll-Free: 844 662 7552
Latest posts by jacqueline
(see all)
https://insurance-claims.usattorneys.com/wp-content/uploads/sites/2/2021/10/iStock-484624179.jpg
482
725
jacqueline
https://usattorneys.com/wp-content/uploads/sites/2/2020/01/logo.svg
jacqueline
2023-01-05 14:46:11
2023-01-05 14:47:50
What to do if your Texas home insurance provider ignores your claim?